Dog Training : 4 Behaviors to Watch Out For
3- Barking or Whining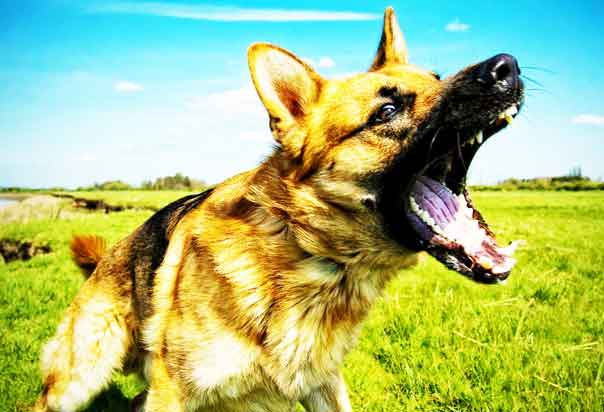 For dogs, barking is their natural way to communicate (Besides body language and scent). Barking may be an emotional expression, to show that they are frightened, lonely or excited, but It can also be situational to alert you to danger or to convey protection.
While barking and whining can get a little annoying or even embarrassing, you need to remember that it is a natural part of your dog's behavior and communication, but excessive barking is one of the most common behavior problems, It's important to work with your pup to know when it is okay to bark and when it is not. After all, you want your dog to alert you if he hears an intruder, but not every time he sees a squirrel.
Whining on the other hand is something you should never reward. When your dog whines and you go to comfort him, you are just reinforcing the behavior and he will continue to whine so you will come and comfort him. In this case, you will need to ignore your puppy whines.. Yes, it will be very difficult, but you will appreciate it when the whining stops and you can finally get a full night's sleep.
Finally, socialization with children and other animals is a key reason people begin puppy obedience training. In order to invite people into your home and bring your dog out in public, you want to feel confident that he can communicate in a safe, social manner with his furry peers and people of all ages.
Children often make pets very skittish, so showing them how to behave around children (even if none live in your home) is an integral part of training. Your dog may still come across children on a walk, and you want to know that their often erratic or in-your-face behavior won't upset or scare your pet.
While you may be more concerned about one or two issues, it's important to work on all behavior and socialization training when introducing obedience training at home. 
Having an idea about what you want to focus on in the beginning will help you get off to the right start. Just remember to touch on all behavior concerns throughout the time you spend training.